"…replete with riveting details.
"
—
Kirkus
Review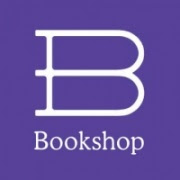 Three Lives Inextricably Intertwined:
A handsome physician obsessed with caring for the underserved
A shy and devout Mennonite nurse
And an Argentine revolutionary.
Against the backdrop of World War II, Nazi uprisings, political unrest in Argentina and Paraguay, and the scourge of leprosy left untreated, Dr. John and Clara Schmidt vow to live a life of service.
But at what cost?
Based on true events that span six decades, CALLED is an epic tale of adventure and love that celebrates the triumph of the human spirit.

ABOUT THE STORY
Adventure
-Nazi uprisings among pacifist Mennonites
-Indigenous tribes with poisonous spears in the uninhabitable desert of the Chaco of Paraguay
-Political intrigue and revolution in Argentina and Paraguay
Romance
-Three lives inexplicably intertwined:
-A handsome physician obsessed with caring for the underserved
-A shy and devout Mennonite nurse
-And an Argentine revolutionary.
Compassionate Service
-Fierce battle against the stigma and shame of leprosy
-Social justice for the underserved
-Unorthodox and revolutionary medical practices in the face of intractable opposition
BOOK CLUB QUESTIONS
Click here for suggested book club discussion questions for CALLED.
REVIEWS & TESTIMONIALS
"As a biography and history of the complex South American political machinations of the period, Fiol and O'Connor's narrative about John and Clara's extraordinary accomplishments is replete with riveting details." —Kirkus Review
"An inspiring reminder of the implicit power of love, and the endless compassion that some people can mine from raw experience, this book is a stunning tribute to a pair of exceptional people."— Self-Publishing Review
"CALLED is a decades-spanning story that is suffused with emotion. The prose is refreshingly tender and honest." —BookLife Prize
"Called is a powerful tale that deserves a spot in a wide variety of holdings, from historical fiction and memoir collections to those interested in missionary and medical challenges, South America in general and Paraguay in particular, and the drive to follow God's calling to create and support better lives for everyone." — D. Donovan, Senior Reviewer, Midwest Book Review
"The evolution of Clara is so beautiful, at first a shy, unassuming Mennonite nurse who blossoms into a strong, fierce wife, mother, friend, and community activist. Clara and John are heroes, but always felt they were just being obedient servants of God." —Donna Dreeszen, educator, NetGalley reviewer
"As the son of John Schmidt, a pacifist who was determined to make this world a better place in obedience to God's calling, I find this book to be an honest depiction of who he really was. I was intrigued by the colorful thread depicting the calling of an Argentine contemporary attempting to change her world by force and violence. Both my father's life and the Argentine history are amazingly well researched and accurate. There are many touching anecdotes that demonstrate the human side of a tough, no-nonsense crusader. This testimony will be passed to my children and their children for many generations to come, to keep us mindful of our heritage."—Dr. Wesley Schmidt, son of John and Clara, and medical director of Km. 81 1975-1978
"My wife Anni and I knew Dr. John and Clara Schmidt well and held them up as role models for our own mission work. In CALLED, Marlena and Ed present an unvarnished and accurate accounting of the life of her parents. It is a story of how their joint passion helped overcome many obstacles and misunderstandings, ultimately leading to extraordinary outcomes in leprosy and social work, while deepening their own intimacy."—Dr. Franz Duerksen, plastic surgeon and medical director of Km. 81 1971-1975 and 1978-1985
"CALLED is a book well worth reading. It features a newly minted doctor John Schmidt and his wife Clara, who accepted the challenge of treating people with leprosy in Paraguay, an often-forgotten land of intrigue. When they were asked to undertake this daunting task, conventional practice was to provide victims of this dreaded disease with palliative care in an isolated colony. There was no known cure. Dr. Schmidt chose instead to pioneer a new and more humane treatment premised on home care surrounded by family. Before there was time to prove the merits of this innovation, he encountered such strong resistance from sponsors that it threatened to shut them down. In the end, John and Clara's revolutionary model became the standard for leprosy treatment around the world."– Edgar Stoesz, former associate executive secretary, Mennonite Central Committee, and former chairman, American Leprosy Missions
PLEASE SHARE
Memories – Experiences – Reactions
What do you know about John and Clara Schmidt? What are your reactions to CALLED? Help us further reveal their untold story. We'd love for you to share your memories, experiences, and/or reactions by clicking the button below.
IMAGES
Photos of the real people, places, and events in CALLED. 
(CLICK IMAGES TO ENLARGE)
1939-1943